Well, the good news is the market is officially changing. I have never been busier, and I hear the same from other top brokers. Buyers are finally stepping up to the plate and many transactions are getting done. Pricing? Well that is another story.Lets just say there are great deals to be had. If inventory continues to move at this pace and the stock market remains stable, the bottom will be well in place (and behind us) soon. I expect we will have one of the most active Spring markets ever. Since August 1st (in Roxbury, Bridgewater and Washington) there are 19 sales and 3 under agreement.During this period in 2008, there were 12 sales. The 23 deals done (during this period) this year surpasses the 18 that were done in 2007 as well.If you have a specificquestion about market stats, please ask!
 
Here are 5examples of my activity TODAY:
 
 
1) New HOT Private Listing: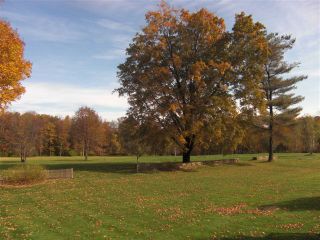 Antique Farmhouse on Calhoun St next to Averill Farm. Best Washington location. 22 acres can be divided into two lots. Potential to do a conservation easement. Also possible to use existing house as guest house and build larger house in the field. 3 bedroom 2 bath house with office, barns, rustic caretakers cottage. Stone walls, antique trees, and wide open fields. This is what buyers coming to Washington dream of! Expansion plans for house available. Offered competitively at $1,975,000. (Comps 2 years ago at 3.5 mil so 45% discount already priced in!)
 
2)Big Price Reduction.

Upper Church Hill Rd Washington. Great location among multi million $$ estates. Major upside here. 4 bedroom main house, 2 bedroom guest house, pool, pond, newhigh end kitchen, 3 car garage, all flat land. Just reduced again to $1,195,00!
 
3) Big Price Reduction.

Set amidst 38 acres in Roxbury. 6 bedrooms, 5.5 baths,6300 sq feet, wrap around deck. Finished basement with custom wine cellar, gym, playroom. Just reduced again to $1,995,000 (original price $3,100,000).
4) Big Price Reduction.

Charming Renovated Washington Antique with its own putting green! 4-5 bedrooms, library, play room, sun porch, stone terrace. Just reduced to $695,000 (original price $1,025,000).
5) Sold!
SOLD Offered $825,000