Our 'Designer of the Month' is Susan Bednar Long, Principal of S.B. Long Interiors. If you are planning a project, please check out her top quality work showcased in this post and on her website. Sue has been a great friend for over ten years and has one of the best design senses of anyone I know. I also really respect her ability to multi-task, nothing slips through the cracks with Sue in charge! In addition, I relish her blog posts, they always have great design ideas so everyone should subscribe to her blog!
Susan Bednar Long honed her distinctive style during her tenure with two renowned luxury brands including Ralph Lauren where she oversaw the decoration of their flagship retail stores. She was a creative dynamo when at Coach where she spearheaded the launch of their new store prototype and furniture line. Her take away from these projects was clear. "My experiences taught me to layer all of the elements - wallpaper, artwork, furniture, fabrics, accessories, and lighting. Without layering, rooms aren't done."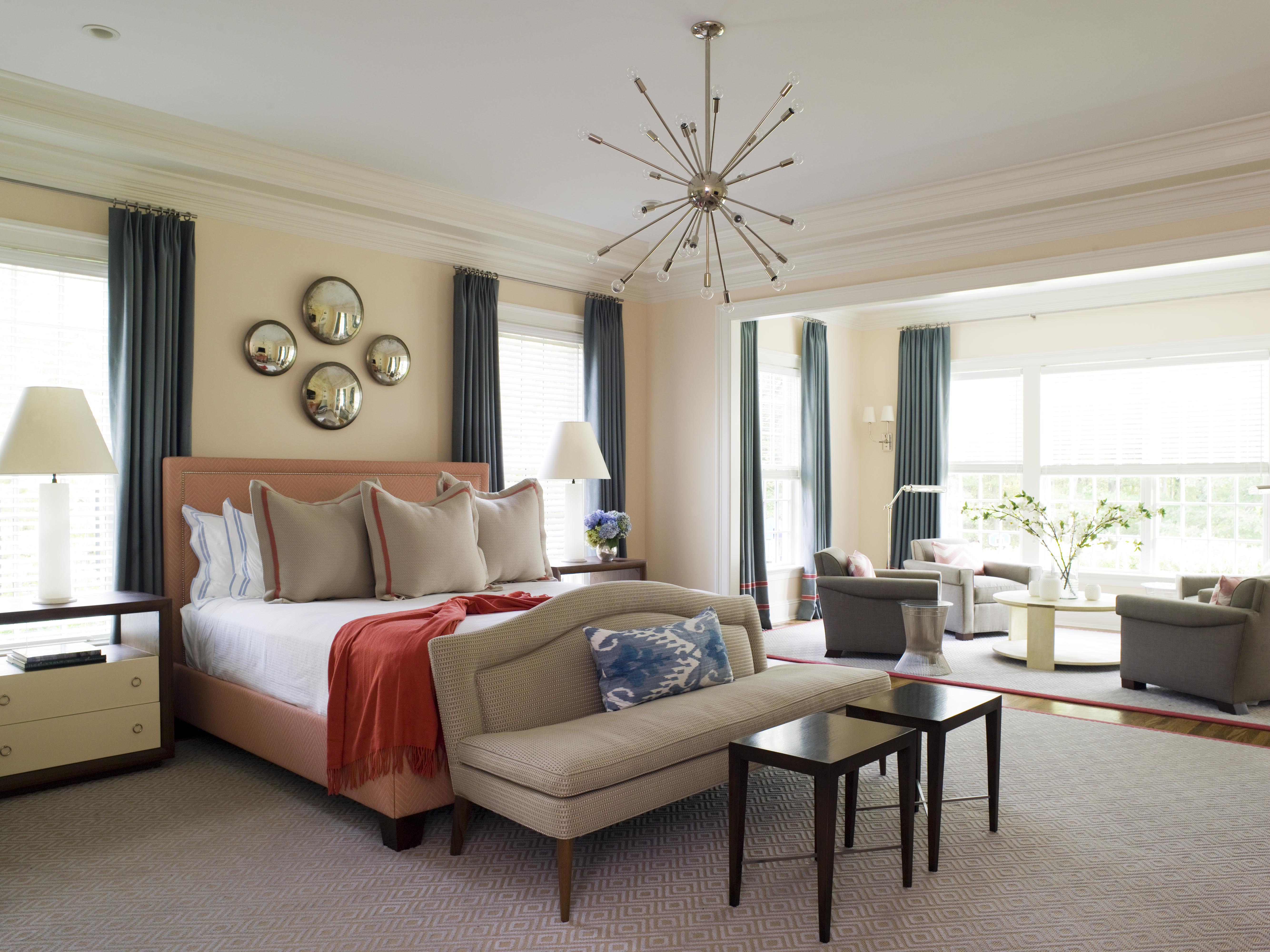 Sue also spent over ten years running Tocar Interior Design in New York City. Her time, traveling for business and pleasure, became the muse and design inspiration on many projects. I love this quote from her website, "You never know when you'll see something special - from a row of cabanas on an Italian beach to a lobby of a small inn in the Alps - that can provide a novel inspiration."
The first three images in this post feature a chic weekend getaway that appeared in CT Cottages and Gardens.
I had the chance to catch up with Sue and chat with her about design, her style and her recent coverage in Connecticut Cottages and Gardens.
What inspires you in your designs?

I love the graphic quality of stripes and often like to incorporate them in my designs in both classic and modern ways. I also like to mix modern and traditional elements in each room.


What past interior designer do you most admire?

I am a huge fan of Bill Blass and all his interiors. His classical and masculine interiors are lovely. I love the mix of dark wood
antique pieces set in a light, neutral setting - the contrast is beautiful.


What do you take into consideration when designing a country home or a city apartment or house?

With a country house I like to know how the clients want to feel in the space and who they will entertain and make sure
the materials are durable and conducive to the season or all year round use. In the city its important to maximize space
and light.

What three words would sum up your style of interior design?

Tailored, modern, traditional.
Tell me a little about your project that was in CT Cottages and Gardens.

The client wanted colorful spaces to contrast their all grey Tribeca apartment. It was fun to consider the colors and how
they ran from one room to the next. I also loved mixing in more modern furniture elements in the classic shingle-style home.
The house was used all year round, so we wanted it to feel inviting in any season. The client wanted a house that was
very kid friendly too - so we used a lot of durable materials.
What is your dream client or project?

Someone who lets me design whatever I want!

S.B. Long Interior's projects have been featured in design publications including Architectural Digest, House Beautiful, Luxe Magazine, CT Cottage and Gardens among many others. The firm has a diverse portfolio that includes distinctive residential apartments and townhouses in New York City, country estates in Fairfield and Litchfield County, Connecticut, luxury residences in Highland Park, Texas, resort homes in The Hamptons & Rocky Mountains, personal luxury yachts & cruise ships and prestigious corporate & hospitality properties.
To learn more about Susan Bednar Long and S.B. Long Interiors, click here.
Find deign ideas and inspirations on Sue's blog here.