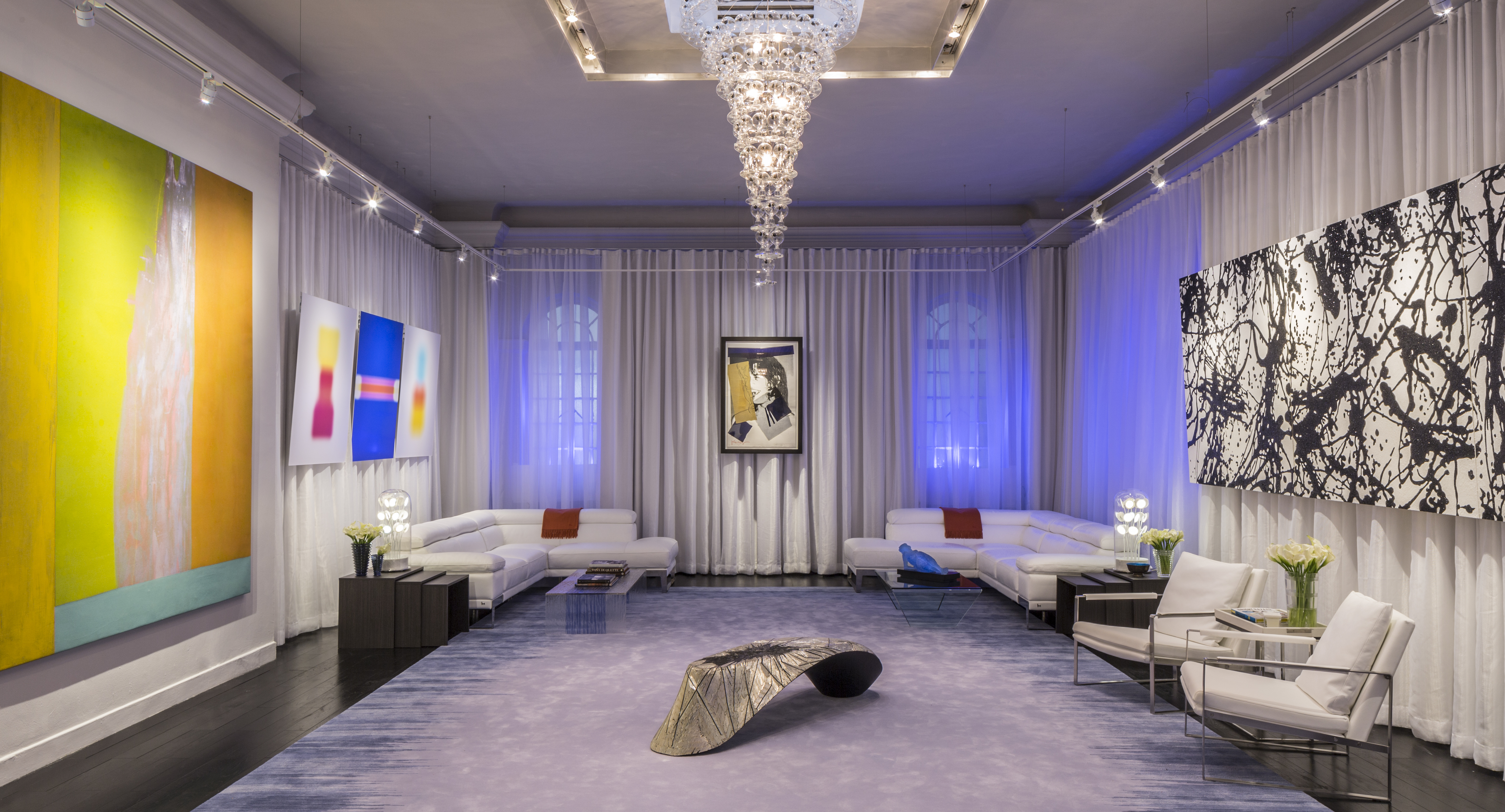 Design by Justin Shaulis
Interior Designers, Architects and Industry Experts return to The Mayflower Grace for a 'Day of Design' on Saturday, June 13th. These design experts and industry gurus will discuss their inspirations, style secrets and design aesthetic. We are thrilled to be a sponsor of this event which introduces another stellar group of panelists to the area. There will be an al fresco lunch provided by the restaurant 'Muse by Jonathan Cartwright' and a VIP 'Meet the Designers' cocktail party with a book signing with Robert Couturier and Susanna Salk
Stacey Bewkes, Robert Couturier and Susanna Salk at last year's event.
Alan Barry Photography
The first morning panel, 'Styling the Collection' will bring together Kathryn McCarver Root of KMR Arts Gallery with designer Alan Tanksley and the Editor in Chief of New England Home Magazine, Kyle Hoepner to discuss how to curate, style and display your collections.
A styled collection by Alan Tanksley
The second morning panel is 'The Narrative of Wallpaper'. Our friend, dynamic interior designer Philip Gorrivan and Fromental North America Director, Melissa Mittag will give an informative talk on how wallpaper can transform a modern interior.
Exquisite wallpaper from Fromental
The first afternoon talk covers 'Bold Moments in Design' a subject that examines what are those elements of design that make the strongest statement. The three panelists have rich backgrounds; Stacy Kunstel is a designer, stylist and a writer for national magazines who also founded the design company Dunes and Duchess with her partner, photographer Michael Partenio. Katie Curtis and Justin Shaulis are young energetic interior designers with an eye for what is fresh and exceptional.
Design by Kati Curtis
Following this panel is a discussion of 'Designing Paradises' with internationally renowned Robert Couturier who is included in Architectural Digest's prestigious annual list of the best decorators. From Morocco to South America to the Litchfield Hills, the residences that Couturier has built and decorated are the houses of dreams.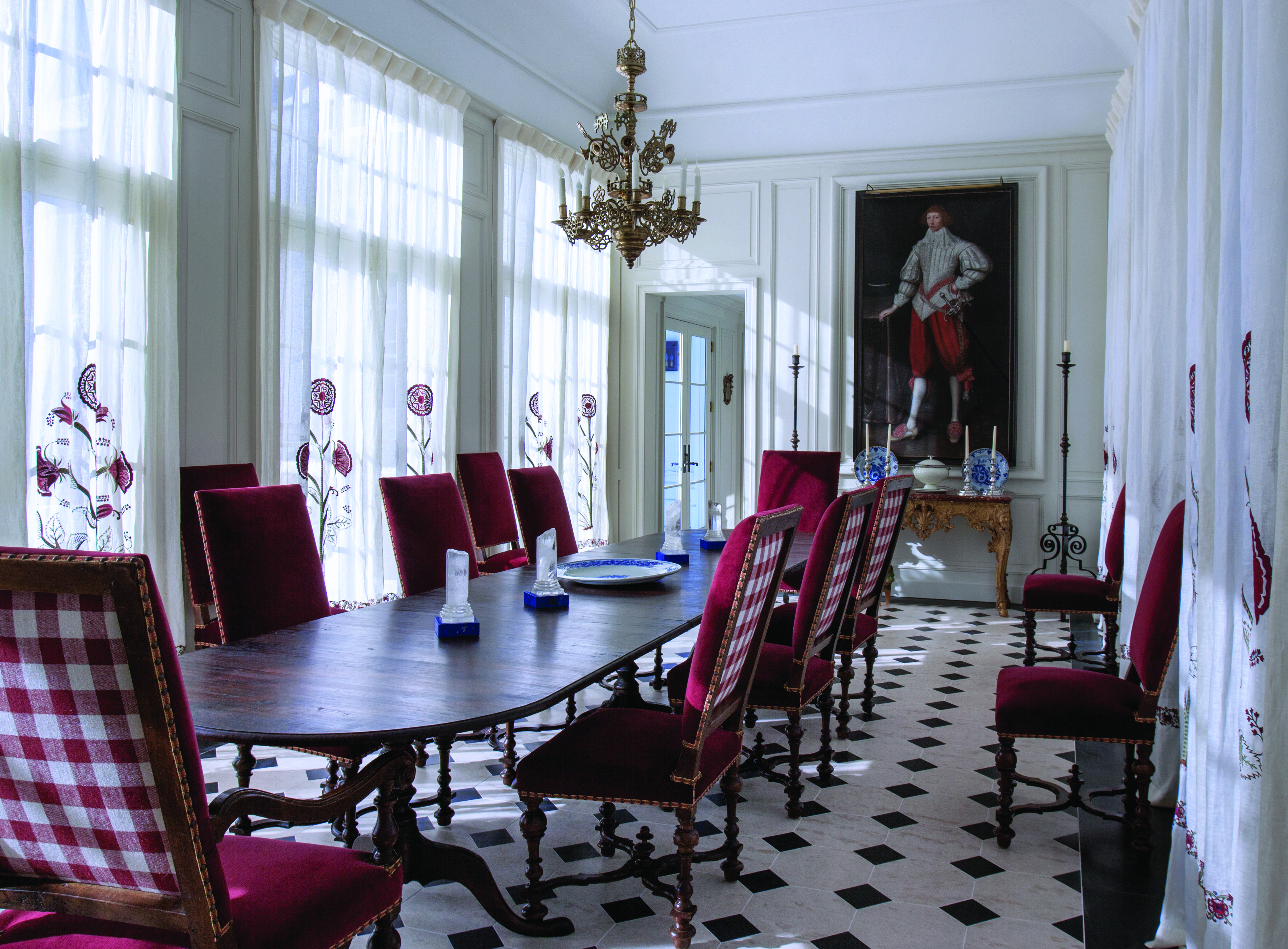 Design by Robert Couturier
The moderators for the panels are two of the most preeminent style setters and design mavens in the industry. Susanna Salk, a Litchfield County resident is a prolific author of highly regarded design books including her latest publication, 'Decorate Fearlessly!'. Stacey Bewkes, founder and writer of Quintessence, has a mantra to 'Experience, inspire, inform – it's all about living well with style and substance.' After 17 years as an art director in New York City, she left the corporate world for Connecticut. She adds, "It is a continuing love of design that led to the creation of this lifestyle blog, a discerning online guide to those special discoveries that make life just that much better."
Reservations are required and can be booked by calling Christine Afiouni at The Mayflower Grace 860-868-9466